Fitness Inc. on the move to Cranbrook industrial park
Cranbrook's New Dawn Developments is constructing the fitness gym.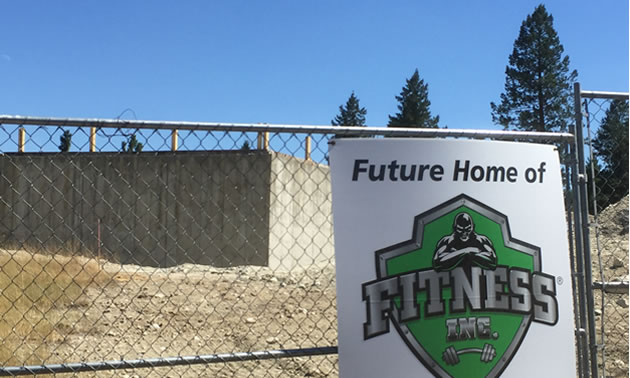 The new year will find Cranbrook's Fitness Inc. opening its doors to a new location at 201 Industrial Rd F. The new, two-story facility will be 12,500 square feet—some 3,800 square feet larger than its previous space.
"After spending 15 years at our Tamarack Centre location, we knew it was time for a change," said Trevor Zak, owner of Fitness Inc. "The new facility is in a more convenient location for many of our members, and includes more amenities and added brand-new equipment."
According to the company's web page the new facility will include a 1,200 square foot Group X room, 800 square foot ladies-only section and a 3,800 square foot weight lifting area with added brand new equipment. It also includes a spinning-only room, cardio section with vaulted ceilings and a larger child-minding room, all with numerous windows.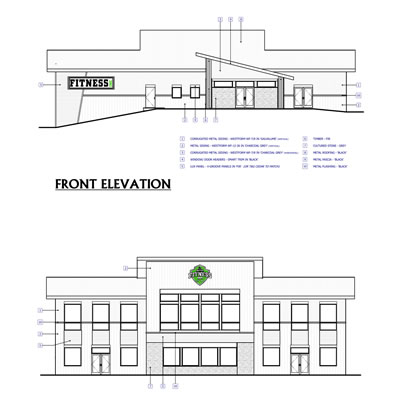 Windows are a focal point in construction of the new facility, and members will be able to work out with superb mountain views. They will be able to watch the sunrise during an early morning spin class, enjoy the daytime views of the mountains as they run on a treadmill or watch the sunset glow on the mountains as they enjoy their evening workout lifting weights.
Later in the spring, Fitness Inc. plans to add an outdoor Group X area, and then an outdoor free weight section and patio for the existing smoothie bar.
"Fitness Inc.'s new building will be located close to a bus stop, which is something that was promised to its members, and plenty of parking will be available. We are excited to share the future with all of our current members and all of our future new members," stated Trevor Zak.
Cranbrook's New Dawn Developments is constructing the fitness gym.