Evolution of Nelson's Whitewater Resort Continues
Improvements continue at Nelson's Whitewater Ski Resort.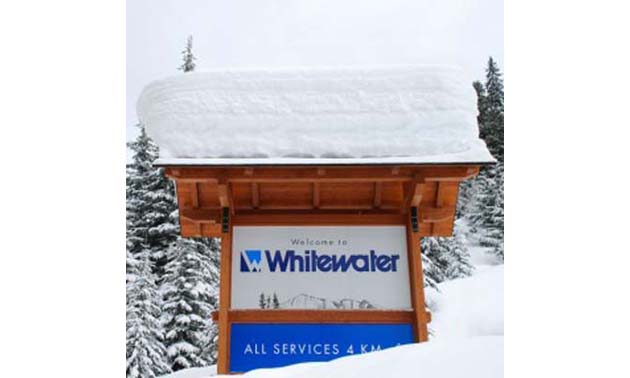 The big news at Nelson's Whitewater Resort is the installation and operation of their new Summit Chairlift, which is a Leitner-Poma fixed-grip quad.
Here is a bit of an update on the West Kootenay resort:
The original Day Lodge, built by the hands of volunteers in the community, has received an overhaul. The top level retains its layout, and what used to be the location of the resort's Snow School and Rental/Repairs, is a new Food & Beverage area with additional seating for guests.
The new Fresh Tracks Cafe Express snack bar will offer smoothies, Panini sandwiches, soups and every shredder's favourite - chilli, as well as a variety of grab and go items. This will also remain as the home of the Ski Shop, with more space to offer more great retail buys, and a new family playroom with exciting play items thanks to their community partner Mountain Baby.
These upgrades will provide Whitewater guests with more space and more efficient services. The resort's parking capacity will increase by up to 75 new spots.
Whitewater Ski Resort has also upgraded its original Summit Chair with a brand new Leitner-Poma fixed-grip quad chairlift. In the same location and in the same alignment as the original, the new quad chair will provide easier skier/rider progression around the mountain, increase the resorts efficiency and decrease the lift's noise pollution.
According to a report on the website LiftBlgo: "The 3,088-foot lift will run in the same alignment as the old with a 6.2 minute ride time and a vertical of 1,241 feet. Towers will be taller, the center pole Riblet chairs gone and loading/unloading areas improved. The mountain's two other chairlifts were relocated from other ski resorts, most recently the Glory Ridge triple from Vail in 2010. A truly new lift will be a welcome addition for guests at this gem of a ski area in the Selkirk Mountains."
Whitewater is owned by Knee Deep Developments Ltd. of Nelson, BC.