College of the Rockies News and Notes
The College of the Rockies recently held a Trade Expo at the new Patterson Hall facility, and hosted an alumni weekend.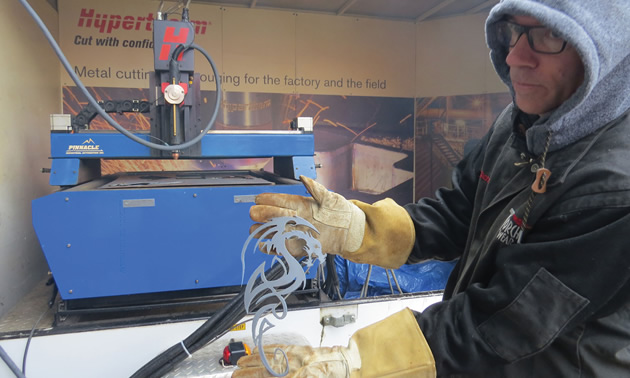 On Thursday, September 20, College of the Rockies and Air Liquide brought together industry representatives, students and members of the public at a Trades Expo aimed at raising awareness about trades training and the importance of industry in the region.
More than 90 high school students from Cranbrook and Kimberley attended the event, which was held at College of the Rockies' new Patterson Hall trades training facility. Among the latest trades-related technologies on display was a CNC plasma cutter, which takes two-dimensional drawings and cuts the design in metal using computer numerical control.
College of the Rockies celebrated the 20th anniversary of their Avalanche volleyball program with an alumni weekend, September 21 and 22.
Thirty-five former athletes took part in a nine-hole golf tournament and buffet dinner at Bootleg Gap Friday before taking part in a four-team, co-ed volleyball tournament and barbecue lunch at the College on Saturday.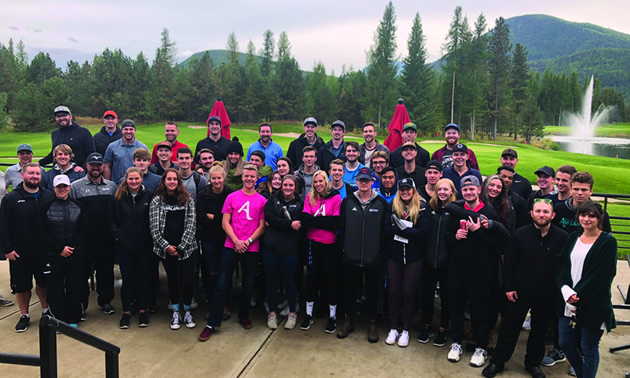 Guest coaches John Swanson, Cisco Farrero, Steve Kamps and Tyler Fraser drafted their teams from the participating alumni, with Coach Fraser's team coming out victorious.
The College thanks the many sponsors who helped to make the event a great success: Bootleg Gap, Shadow Mountain, St. Eugene Mission, Blake Martindale – Investor's Group, The Heidout, Fire Hall Kitchen and Tap, Boston Pizza, Dewey's Pub, St. Mary's Angler, Resorts of the Canadian Rockies, Kootenay Life Cycle and the Kootenay Ice.