Building Castlegar's culture of entrepreneurship & innovation
A workshop will be held on May 4 from 5:00 - 8:30pm at Selkirk College's Applied Research & Innovation Centre, Castlegar.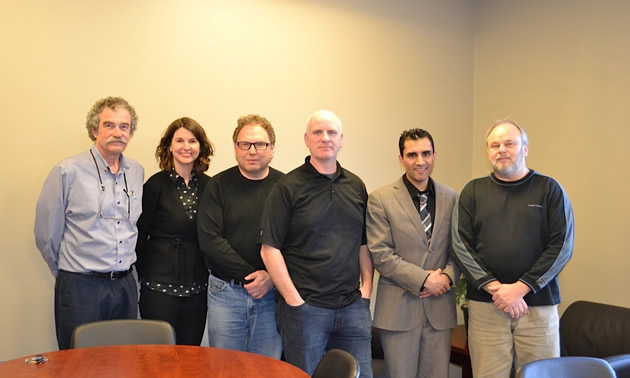 A grassroots group of entrepreneurs and likeminded community individuals are working together to build an engaged network to support innovation and entrepreneurship in Castlegar & area. To kick this off, they are hosting a workshop with the goal of creating several working groups that will take on projects to achieve this goal and invite other entrepreneurs and wannabe innovators to join them.

"We know there are creative people in our community with great entrepreneurial ideas that they are looking to make happen," said Arry Dhillon, Councillor, City of Castlegar. "We want to find those people, bring them out of their basements and create a community where they can come together, share ideas and ultimately bring new business ideas to reality or expand on existing businesses while taking advantage of Castlegar's many unique assets".

The group would like to capitalize on the many assets that exist in the area including Selkirk College, Zellstoff Celgar, industrial and commercial land, affordable housing, foreign and domestic students who are young and tech savvy, and business development service providers. They want to bring local talent and resources to the table to create a culture that inspires and supports start-ups and entrepreneurs.

Community partners that are working to support the group in their endeavours include Community Futures Central Kootenay, Selkirk College and the Castlegar & District Chamber of Commerce. "We want to help this highly energized group bring together thinkers and doers to define the next steps and put those ideas into action," said Andrea Wilkey, Executive Director of Community Futures Central Kootenay. "We're especially looking for people who are willing to commit some time towards moving projects forward. The goal is to create a collaborative, peer-supportive environment that fosters innovation."

The workshop will take place on May 4, from 5:00 to 8:30 pm at Selkirk College's Applied Research and Innovation Centre at 166 Hughes Rd, Castlegar next to the West Kootenay Regional Airport. The event will include an opportunity to discuss a vision for Castlegar's entrepreneurial future, a discussion about existing assets in the community and then will lead into the main workshop, which will follow a "Strategic Doing" methodology. Participants will be divided into working groups to pool their skills, networks and other assets together and identify ways to build Castlegar's entrepreneurial culture.

Registration is required and space is limited. Email [email protected] to register by April 28, 2017.