Black Bear Books in Creston moves up the street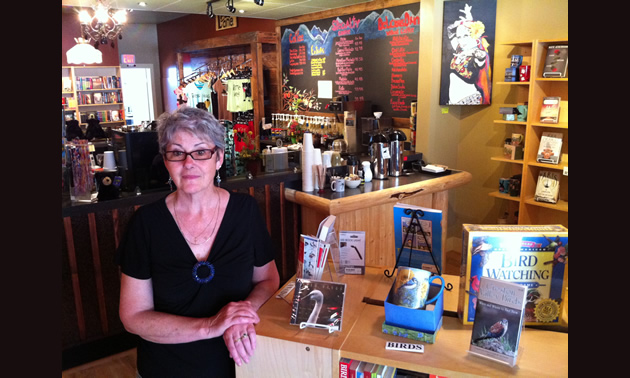 Paula Carpenter, owner of Black Bear Books in Creston, and her staff have been busy lately as the popular bookstore moved to a new and larger location in downtown Creston.
The new location is next to Bahama's General Store on Creston's main Canyon Street.
In addition to a great selection of books of local, regional and bestseller interest, the store has an expanded line of art, merchandise, clothing, plus a more spacious coffee bar and tables.
As they say on their website,
"Why order from Amazon when you can browse a vast selection of books, CDs, DVDs, gifts, art, and a whole lot more without ever leaving the Kootenays! Enjoy a hot cup of gourmet coffee, surf the Internet, take in our gallery of paintings, wood carvings and other art by local artists, or just kick back in one of our comfortable chairs. Looking for a hard-to-find or out-of-print book or music CD? We specialize in custom orders. And if that isn't enough, we are also the main ticket outlet for Creston Valley events."
It is great to see an independent bookstore thriving and expanding and hats off to Paula Carpenter and her staff at Creston's Black Bear Books for creating an attractive and appealing new destination for book lovers.