Sarah Holliday: Customer service-oriented bagel maker
Transitioning from pizza to Bagels and Brew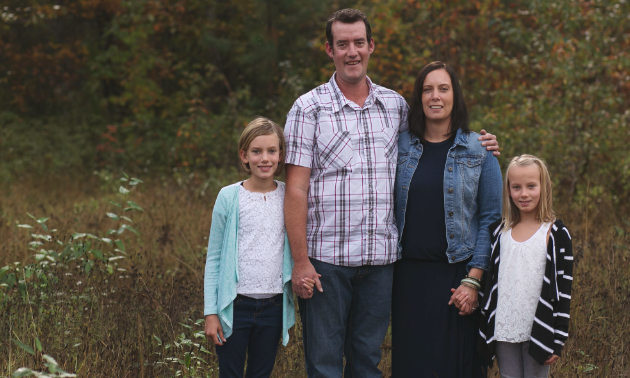 Sarah Holliday is the owner of Bagels and Brew in Castlegar. She—like her customers—peps up with an espresso.
Her business venture began by gaining knowledge about the food industry at Boston Pizza. That experience prepared her for ownership of Bagels and Brew in Castlegar when the store went on sale. For four years she's run the store successfully and built up a loyal following.
The nominator for Holliday said, "Sarah took the leap a number of years ago and purchased Bagels and Brew. The success of the Castlegar location quickly prompted her to put a second location in Trail. She is customer service-oriented and dedicated to serving our community."
How did you come to choose this line of work?
I've worked in the food industry on and off since I started working. My first job was in a gourmet cinnamon bun shop at 14. I tried other things like retail, hotels and office work but always ended up back in the food industry. When I moved to Castlegar eight years ago, I was looking for something that would afford me the opportunity to work opposite my husband's hours so that one of us was always home with the kids so I went to work at Boston Pizza. Then, about four years ago, the owners of Bagels and Brew were ready to move on to new adventures. It was a great opportunity for me to become my own boss. I've always wanted to run my own shop, and this seemed like a great fit for our family.
What is it about your work that has you excited to get out of bed in the morning?
I just love my job. The customers are my favourite part. There's always lots to do and it's fast-paced. The endless supply of espresso helps too.
Where do you like to spend your downtime in the Kootenays?
My favourite thing to do in the Kootenays is camping with my family and friends. So many great spots to hang out for the weekend in the summer.
What has motivated you throughout your business journey?
My motivation has always been my family—having a job with the flexibility I need for my daughters. I've also had some great mentors along the way.
What makes the Kootenays attractive to an entrepreneur?
The Kootenays are an incredible place to live and raise a family, but finding the right job can be tricky. Sometimes you have to create your own.
What trends have you observed in your community that might impact the local economy in the next five years?
I think mainly the push to shop local will affect the economy. People are realizing the value of supporting local businesses versus big corporations.
Did we miss anyone? Meanwhile, if you think we missed someone who should have been nominated, we'd be happy to consider them for inclusion on next year's list. Click here to nominate your pick for the 2018 40 under 40 list.
2016 40 Under 40 List See who made the 40 Under 40 list in 2016.